Newy unit is unused in sealed APC box
Plug into a 208volt 30amp source for proper performance.
Also known as SURT005. Available with 3 bezels: RT, SmartUPS, and Symmetra
Condition: New
Capacity: 5000 va / 0 watts.
Input Voltage: 208 volts.
Output Voltage: 120 volts.
Special Features: w/ 12 standard 120v outlets
Brand / Model: APC - SRT5KRMTF
UPS Topology: Stepdown
Capacity: 0 vah
Runtime: 0 minutes at half load.
Dimensions: 17.5'' x 3.5" x 24''
Weight: 95 lbs.
GTIN: 731304318866
MSRP: $609.00
Plug and Outputs: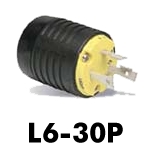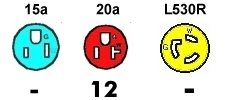 24months warranty on unit and batteries.