Hundreds of combinations to meet your power needs
Use before or after the UPS.
Curiously does not offer any 30amp 120volt outlets
Condition: New
Capacity: 5000 va / 0 watts.
Input Voltage: 208 volts.
Output Voltage: 120 volts.
Special Features: Tower
Brand / Model: APC - SURT003
UPS Topology: Pure Isolation
Capacity: 0 vah
Runtime: 0 minutes at half load.
Dimensions: 17'' x 5.1'' x 26''
Weight: 125 lbs.
GTIN: 7313042178
MSRP: $659.00
Plug and Outputs: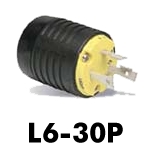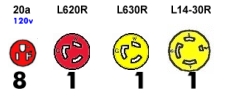 24months warranty on unit and batteries.